Confidence Coach near me Calgary
A sought-after inspirational Speaker for Women's Conferences, Private Events, Virtual Summits and Podcasts, on topics including:

Confidence Coach near me Calgary Canada
*3 SECRETS TO CONVERSATIONS THAT CONNECT
and Convert to Clients

*WOMEN LEADERS ROCK: From Solo-preneur to CEO
- Exuding Confidence!

* HOW BOLD WOMEN LEAD: Confident Conversations To Engage
& Empower!

* WORD-POWER: 5 Keys to being a Confident Woman
Using Proven Science

* CONFIDENT NEGOTIATIONS: Artful & Assertive Ways
To Ask and Win

Selected Highlights, as featured here:
YYC Chic Gala, One Woman - Fearless Summit
BPW National Conference, Lead with Purpose Conference
CIWA - Canadian Immigrant Women's Association

BOLD Women Leaders - Calgary Petroleum Club
Confidence, Credibility & Cash Virtual Summit
Brilliant Women Retreat
Ammolite/WESTEM - Assertive CYBER Communications

As seen on:
Wings of Inspired Business, The Top 1%
Voice America, Conscious Consultant, In The Limelight TV
and Show Host:
BOOK YVONNE OR INQUIRE FOR YOUR NEXT EVENT HERE: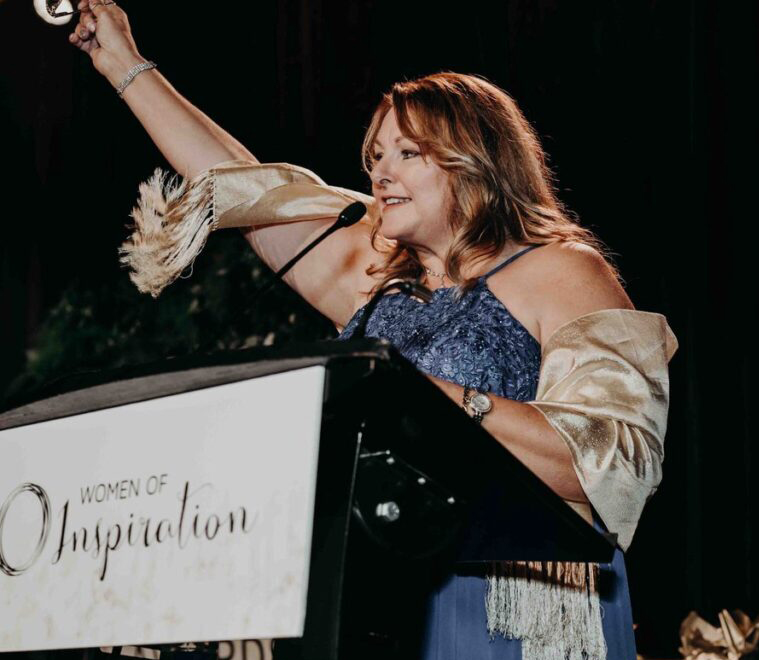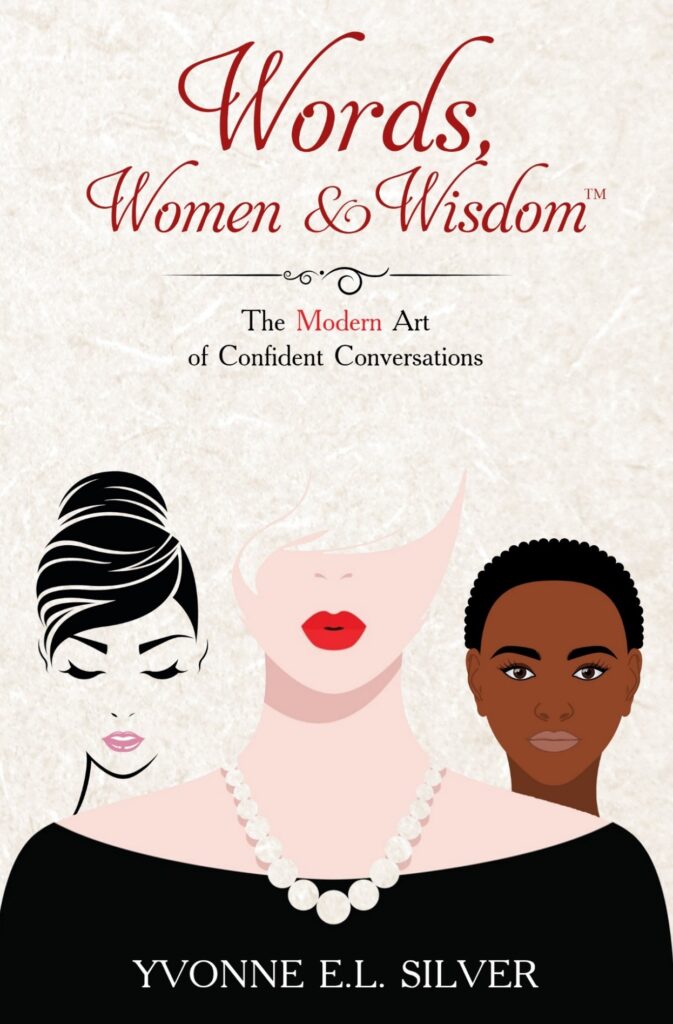 More about "Words, Women & Wisdom: The Modern Art of Confident Conversations", which hit bestseller overnight Nov-2018 (hardcopy and e-book) which is now available on audiobook, with 4 BONUS GIFTS:

Yvonne E.L. Silver is the Founder of Women & Wisdom Media – a Confidence Catalyst who is changing women's lives!
* INSPIRATION * INFLUENCE * IMPACT *
She teaches ambitious female founders/entrepreneurs with a mission-inspired venture to flourish in business and how to have unshakable confidence, so they can move up from Solopreneur to CEO. They often lack clarity and struggle with doubts or imposter syndrome. Yvonne teaches them to showcase their value with Confident Conversations & increase their Sales Velocity - leading to a purposeful, sustainable life, with more fun and family beach time. As the mother of a special needs son, 
Yvonne supports women who struggle with balancing their success with having a joy-filled, family life of freedom, to leave a proud legacy. Her son is now 26 and while he has accomplished great things so far in life, Yvonne's resilience evolved while advocating for his rights and needs, to become an Artist with a Cause, paying for 5 Operation Smile surgeries with artwork sales. https://globalnews.ca/video/2632388/painting-a-brighter-picture-calgary-artist-brings-hope-with-every-brushstroke
As a sought-after Speaker, Bestselling Author, Radio Show/podcast Host, Certified Executive Coach, and Mentorship Chair, Yvonne was recognized with a "Women of Inspiration" Award. She shares wisdom from over 30 years in business, blending her Reiki Practitioner and spiritual practices with designations of Certified Executive Coach (2010), Chartered Professional in Human Resources, and is also a BANK IOS 6-Intelligences Certified Coach and Certified EQ-i Consultant.  She has been featured on In The Limelight TV, on Sustainable Success - Voice America, The League of Giants TV, The Winners Circle Podcast, and on WINGS of Inspired Business with entrepreneur powerhouse Melinda Wittstock.
She loves to travel, speak, write, meditate and tap into higher consciousness. Yvonne has studied with many of the world's greatest transformational teachers and entrepreneurs including Jack Canfield, T. Harv Eker, Jayne Warrilow, and Susie Carder while drawing on her own experiences inside 9 start-ups to help her Clients succeed.
Yvonne passionately supports women and donates a copy of her bestselling book "Words, Women & Wisdom: The Modern Art of Confident Conversations" to women's shelters, not-for-profit groups and foundations, for each paperback purchased. Buy-1: Give-1.
(Now available on audiobook – August 2021.)